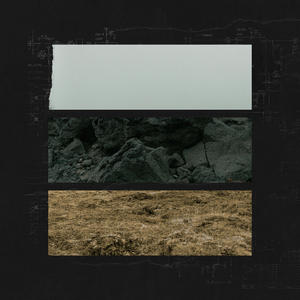 Remote, a collaborative album with Korgy & Bass (Portland, OR), has just been released on Cavity Search Records! As the name indicates, the whole thing was done remotely without us ever being in the same place. In fact, it was all recorded and produced from our homes. I would track effected trumpet loops, send them off, and suddenly they (Alex Meltzer & Barra Brown) had built these elaborate tracks around them. This process of co-writing allowed things to move incredibly quickly and naturally, as a result the project took only one month from start to finish. Barra and I are old friends, sharing many formative years together. So to be continuously collaborating feels very special. Watching each other grow over the years proves to be endlessly inspiring.
Using effect pedals with the trumpet has been a major interest of mine. Not only does it open up so many sonic possibilities, but the dichotomy/duality which it presents is undeniable. The voice of this archaic horn, so dependent on the human body to function, being filtered through modern technology. This concept largely directed the focus of the album.
Remote sonically paints the borders between nature and urban decay, apathy and ingenuity, chaos and calm, all converging in the tension and release of our humanity: a sonic journey from industrialization to the modern day tech industry.
You can purchase Remote here, and and stream it on all major services.